The University of Texas at Austin
---
Link your calendar for upcoming events!
---
Feel free to stop by the SHPE office to chat, ask questions, or just hangout!!
---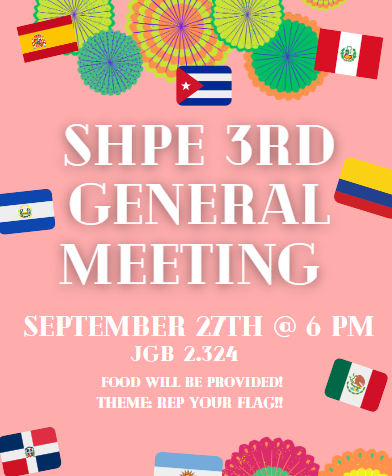 General Meetings are the best way to get involved with UT SHPE and get to know members. Occurring every two weeks, everyone is welcome to our meetings to grab a bite and get your updates for any events occurring within UT SHPE!